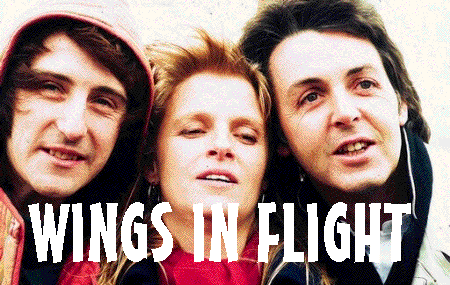 When the Beatles broke up in 1970, then-Mr. Paul McCartney was in an emotion tailspin (no pun intended). He drank too much, he stayed in bed all day, and he doubted whether or not he would ever make music again. Ironically, it was Paul who was the first to strike out as a solo Beatle with his album McCartney, but after time he realized how much he missed dem Beatles. Along with his new wife Linda, he made a very grand album entitled Ram in early 1971. But Paul wanted another band.

Linda was pregnant with she and Paul's second child together in that year, but there were some complications. While the baby was being delivered by Caeserean section on September 13, 1971, Paul prayed for the little baby girl to be born "on the wings of an angel." The baby was christened Stella Nina, and Paul's new band was christened WINGS.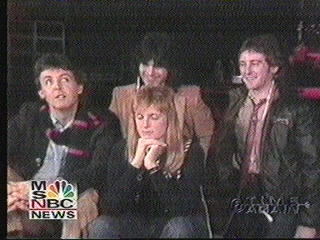 3 Aug 1971 - 9 Feb 1972


Released: Wings Wild Life, "Mary Had a Little Lamb" b/w "Little Woman Love," "Give Ireland Back to the Irish," "Hi Hi Hi" b/w "C-Moon"

The first incarnation of Wings ended up being one of the least stable. Amazingly, in this first group, both Denny Laine and Denny Seiwell made the cut to stay in the band. Several other would not be so lucky. It was decided, however, that another guitarist was needed, leading to the ever-competent Henry McCullough.


The very first Wings (1971-2):

Paul McCartney - vocals, guitar, bass, piano, keyboard

Linda McCartney - vocals, keyboard

Denny Seiwell - drums, percussion

Denny Laine - guitar, vocals, bass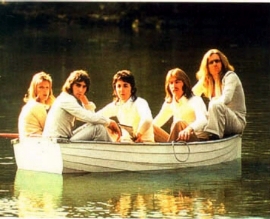 9 Feb 1972 - 9 Aug 1973

Released: Red Rose Speedway, music from the "James Paul McCartney" television special, "My Love" b/w "The Mess (live at Hague)," "Live and Let Die" b/w "I Lie Around"

The second Wings was the most productive of the two thus far, going on their very own small-time tour in February 1972, as well as releasing the classic "My Love" as a single. While "My Love" was a commercial success, the tour had its low and high points. Spontaneously put together, the band would travel around the English countryside and play wherever they could; most venues were universities. Later on in 1972 they toured Europe and finally, in early and summer 1973, went back to England only.
Wings in their second incarnation (1972-3):

Linda McCartney

Denny Laine

Paul McCartney

Denny Seiwell

Henry McCullough - guitar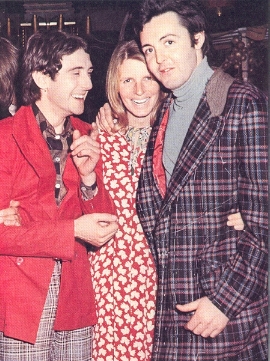 9 August 1973 - 15 June 1974

Released: Band On The Run, "Helen Wheels" b/w "Country Dreamer," "Jet" b/w "Let Me Roll It," "Band on the Run" b/w "Nineteen Hundred and Eighty Five"

Probably the most monetarily successful grouping of the Wings member. WIth Seiwell and McCullough gone (apparently not wanting to go to the exotic locale of Lagos, Nigeria for the recording of Band), Paul, Linda & Denny settled in for -- in a Paul's case -- a second rocky ride to fame. "Band on the Run" reached the number one position, and "Jet" made number 2.

In order to make the next album, however (this one to be recorded throughout Nashville, Tennessee), the group needs yet another guitarist and an experienced drummer. Paul knew only rudimentary drums and Denny couldn't hold down the sound. So . . . enter Jimmy McCulloch and Geoff Britton.

Wings (1973-5):

Denny Laine

Linda McCartney

Paul McCartney



[coming soon]