GLEEB> the least you should know



Since I know people are often looking for this information in one handy, dandy place, here it is.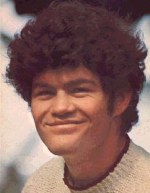 MICKY DOLENZ

Full Name: George Michael Dolenz

Birthdate: March 8, 1945

Birthplace: Burbank, CA, USA

Parents: George & Janelle Dolenz

Wives: Samantha Juste (married 1968-1976) & Trina Dow (married 1981-1992)

Current marital status: Dating

Children: Ami Bluebell, Emily Clair, Charlotte Janelle, Georgia Rose

Nickname: Skillet Face (read Davy's book)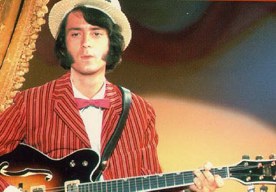 MICHAEL NESMITH

Full Name: Robert Michael Nesmith

Birthdate: December 30, 1942

Birthplace: Dallas, TX, USA

Parents: Warren A. & Bette Nesmith

Wives: Phyllis Barbour (married 1964-1976), Kathryn Bild (married 1976-1988)

Current marital status: seriously attached to Victoria Kennedy

Children: Christian DuVal (1/31/65), Jonathan Darby (2/4/68), Jason (8/68), Jessica Buffler (9/10/70)

Nickname: Woolhat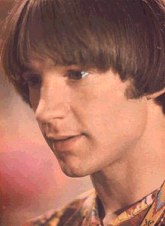 PETER TORK

Full Name: Peter Halsten Thorkelson

Birthdate: February 13, 1942

Birthplace: Washington, D.C., USA

Parents: John & Virginia Thorkelson

Wives: Jody Babb (married 1964, divorced same year), Reine Stewart (1971-1974), Barbara Iannoli (1982-1990)

Current marital status: Single

Children: Hallie Elizabeth, Erica, Ivan Joseph

Nickname: Tork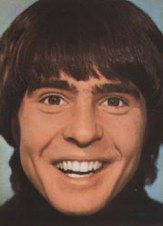 DAVY JONES

Full Name: David Thomas Jones

Birthdate: December 30, 1945

Birthplace: Manchester, England, UK

Parents: Harry & Doris Jones

Wives: Linda Haines (married 1968-1975), Anita Pollinger (married 1981-19??)

Current marital status: Single after long relationship with Gillian Holt

Children: Talia Elizabeth, Sarah Lee, Jessica Lillian, Annabel

Nickname: Manchester Midget Greenie, etc.

GROUP FACTS

Firsts

First Monkee to be married: Peter (to Jody Babb, 1964)

First Monkee to have a child: Mike (Christian DuVal Nesmith, 1965)

First airing of the TV show: September 12, 1967

First album: The Monkees, 1966

First song recorded: "(Theme From) The Monkees"

First "real" album: Headquarters, 1967

First live concert: Honolulu, HI, December 3, 1966

First non-Monkees TV appearance: Top of the Pops, July 7, 1967

Lasts

Last Monkee to be married: Davy (to Linda Haines, 1968)

Last Monkee to have a child: Peter (Hallie Elizabeth Thorkelson, 1970)

Last (original) airing of the TV show: March 25, 1968

Last album: JUSTUS, 1996

Last song recorded: anything from JUSTUS

Last live concert (all 4): Birmingham, England, 1996

Last non-Monkees TV appearance: The Monkees Live In Japan, October 1968